| | |
| --- | --- |
| In the beta iOS 6 there was no Support for iPad first generation and iPod touch 3Gen | |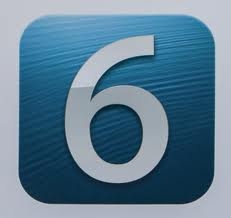 On the eve of the conference WWDC 2012, to which were just a few hours, surfaced on the web link to the beta version of iOS 6 for developers. At the moment they are inactive, according to iPodNN, but even for a short period of its existence have been
able to organize the intrigue around the future release.
In particular, it links to virtually all current iOS-devices; with the exception of the first generation iPad and iPod touch third generation, which is somewhat surprising, because for iPhone 3GS firmware was available. Although to some extent, this development is predictable.
In the iPhone 3GS used a little less efficient processor than the iPod touch third generation (lower frequency), but the smartphone is still produced and officially sold in the U.S. The player also has long been discontinued and replaced it with the fourth-generation iPod touch. In turn, iPad first generation of even more powerful than the said player, though, RAM it is smaller than the iPhone 4 (256 vs. 512 MB), and higher resolution display, not to mention the iPhone 3GS. Perhaps the reason is the limitation of RAM. There is a third option — the early beta versions do not support the iPad, implemented the first generation and in future releases it will appear. Whatever it was, but after a few hours we'll know for sure.
Only registered users can comment.