| | |
| --- | --- |
| Google Nexus 7 Tablet Made by ASUS can come at the End of June | |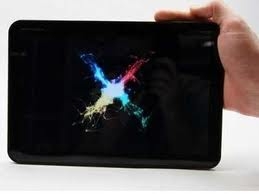 Rumours about Google that it plans to release a 7-inch tablet under its own brand Nexus go for a long time, but now they got another confirmation.
ASUS really provides for the Internet giant 7-inch tablet based SoC NVIDIA Tegra 3, which is at
Computex 2012. Journalists of Android Authority wish to remain anonymous, told the representative of the Taiwanese Company.
According to him, the cost of the Gadget will be in the range of $ 150-250. That news is much more interesting than the release date, or at least announces Nexus 7, which decided to share the source of the ASUS. Google will provide the device at the end of June. An indirect confirmation of this Conference Google I / O, scheduled for this time.
Unfortunately, the characteristics of the representative of the new ASUS silent only say that «the device is amazing. If Google offers this kind of product for $ 150 or $ 200, then it will really surprise not only customers but also competitors.
Only registered users can comment.