| | |
| --- | --- |
| Dell Introduced New Ultrabook and Inspiron Notebook Series in Ukraine | |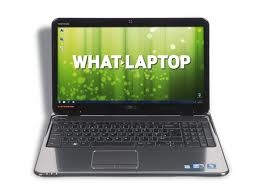 Dell has introduced the Inspiron line of notebooks updated in Ukraine. Among the new products are available as compact ultrabook and traditional laptops for everyday use.The new devices are made in an updated design with rounded edges and a
silver body edged Silver Moon. The devices are equipped with new Intel Core third-generation (Ivy Bridge), and contain pre-installed operating system Microsoft Windows 7 Home Premium with the ability to upgrade to Windows 8. Technology Waves MaxxAudio, which provides high quality sound while watching movies and playing music without the need for additional speakers.
The first in a series of ultrabook, Dell Inspiron 5423 has become a model. The device is equipped with 14-inch WLED-display with a resolution of 1366 × 768 pixels. The choice of available processors by Intel Core i3-2367M, Core i5-3317U or Core i7-3517U, 6 or 8 GB of memory standard, DDR3, HDD 500 GB to 32 GB card mSATA SSD or 128 GB optical drive. In addition to the integrated graphics core in the processor can be mounted discrete graphics card AMD Radeon HD 7570M with 1GB of memory GDDR5.
Also available are video output HDMI 1.4a, one port USB 3.0, one port USB 3.0 PowerShare, LAN port Ethernet, card reader 3-in-one. In the Dell Inspiron 5423 battery is built into ultrabook not be replaced. It provides about 7 hours of battery life. Weight is 1.87 kg ultrabook. The device supports Intel Rapid Start for fast loading and exit from sleep mode, as well as technology Intel Smart Response, which recognizes and caches frequently used applications and files for quick access to them. In addition ultrabook Inspiron 5423 uses built audio Skullcandy.
With the Inspiron, Laptop 5520 and 5720 can perform any usual household tasks. Model Inspiron 5520 with a 15.6-inch display with 1366 × 768 is based on the processor Intel Core i3-2370M, Intel Core i5-3210M and Core i7-3612QM. It can be equipped with DDR3 memory capacity of 4, 6 or 8 GB hard disk capacity from 500 GB to 1 TB. The device Inspiron 5720 with a 17.3-inch display (1600 × 900 pixels) equipped with a chip Intel Core i3-2367M, Intel Core i5-3210M and Core i7-3612QM and offers the same options for memory and hard drive.
Both new products contain a three ports USB 3.0, one port USB 3.0 PowerShare, network port Ethernet. Also available are video outputs HDMI v1.4, VGA, card reader 8-in-1 and an optical drive. In these notebooks support for technologies Intel Wireless Display that provides wireless transmission of streaming video in the resolution of 1080p. A more compact model Inspiron 5520 weighs 2.74 kg and can operate in standalone mode, up to 6 hours, 46 minutes, and the device Inspiron 5720 with 3.24 kg weight provides up to 5 hours and 34 minutes of battery life.
All submitted new items should go on sale in Ukraine in June and July of this year. The level of their recommended retail price is not reported.
Only registered users can comment.