| | |
| --- | --- |
| Bloomberg - HTC dropped out of the first echelon of the Microsoft Partner | |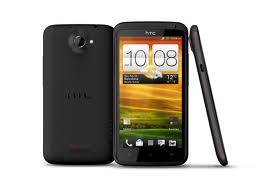 Microsoft and HTC are long-term partners in the mobile market. The Taiwanese company has released one of the first devices based on Windows Mobile, while in those days, OEM-manufacturer for other players in the mobile market. The situation is similar
to the Windows Phone, but here's the next version of Windows, according to anonymous sources at Bloomberg, will pass by HTC. At least it's in the first wave of products based on this platform.
In this case we are talking about the version of Windows 8, adapted to the hardware platform to work with ARM. It is known as Windows RT, and the first products based on it are expected before the end of this year.
Similarly, Microsoft's decision to eliminate the causes of the HTC first-tier partners — are unknown. The representative of the company refused to discuss the issue, noting that HTC as it was, and remains a reliable partner of the corporation and it is unlikely anything will change in the future.
However, the strained relations between the two companies viewed from the time of launch Windows Phone, HTC when the emphasis focused on Android, as a more promising platform. In addition, the Taiwanese manufacturer now there are problems: declining market share, revenue decreases, the forecasts are worse. In particular, HTC has revised its forecast for the second fiscal quarter of this year and has reduced the estimated amount of revenue by 13%. In 2010, sales of HTC increased by 90% last year — 65%, but this year it is, according to analysts, could fall by 12%.
In addition, amid falling share prices of HTC observed disruptions in the supply of components from Qualcomm, which in turn results in a delay in delivery of new products. Taken together, the events described above could affect Microsoft's decision to abandon the partnership with HTC to launch the first wave of products based on Windows RT, although the company could join the second wave, but it will be until next year.
Among other reasons, the source refers to the desire to add the HTC interface of its own work in Windows RT, but Microsoft is against any kind of intervention since they have been partners in this area.
Only registered users can comment.